Testing & Commissioning Of GIS/AIS, MV, LV Switchgear, Transformer & Generator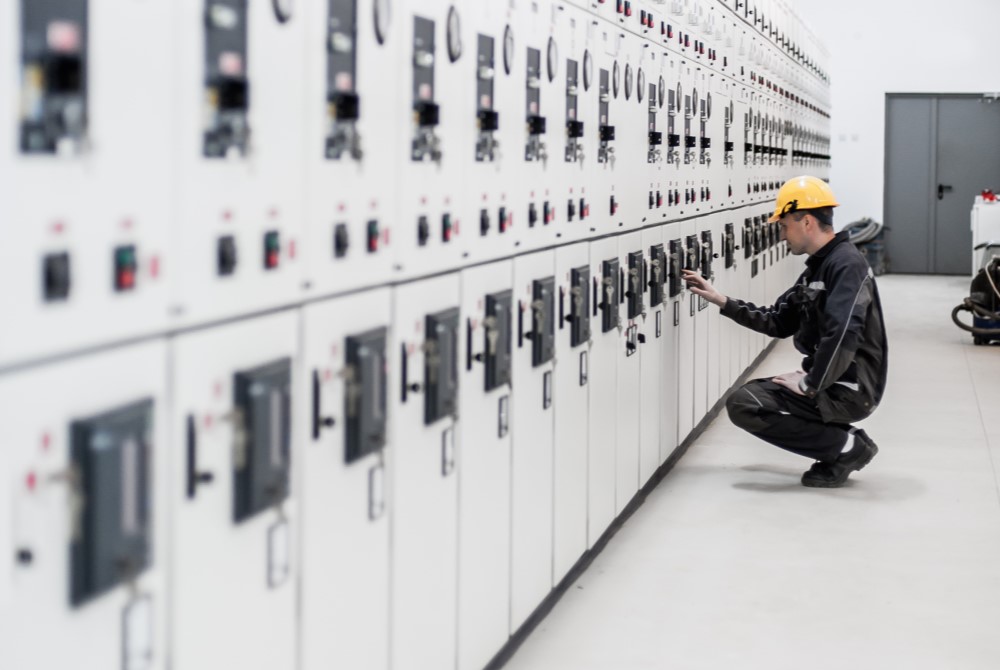 Testing and Commissioning is the main source to keep system or Equipment's in safe and active. we believe in the above statement and has experienced engineers who take care the quality, safety and efficiency of the commissioning system. We are strengthened by our Experienced Professional Engineers who are aware to handle site with safety, quality, efficiency and hard & dedicative work on the system. The Kit and Measuring Tools we provide will be calibrated to standard. Our engineers periodically undergo required safety, Product, Software training.
Our Key Focus areas:
Switchgear and Control panels:GIS, Breakers, DS/ES, Power Control Centres, Motor Control Centres and Control and relay Panels.
Secondary Testing: Numerical Relays of all Make/all Protection. (ABB, Alstom, GE, Siemens, Beckwith etc.)
Primary Testing: Transformers, Generators, HV & LV Motors, Cables, Capacitors Banks, Bus Ducts, Reactors etc.
Our Services
Testing and Commissioning of GIS up to 400kV.
Configuration, Testing and commissioning of Electromechanical Static & Numerical Relays.
Testing and commissioning of Switch Yard up to 400kV.
Testing and commissioning of LT & MV Switch gears.
Testing and commissioning of Distribution & Power Transformers.
Insulation Resistance measurement.
Winding Resistance measurement.
Turns Ratio measurement.
Tan Delta & Capacitance measurement.
Contact Resistance using micro-ohm meter.
Short Circuit impedance measurement.
No load loss measurement (open circuit test).
Power Factor Measurement.
Breaker Timing measurement.
LCM (Leakage current measurement).
Battery & Battery charger testing and commissioning.
Partial Discharge test.
Sweep Frequency Response Analysis (SFRA) test
Harmonic analysis.
Transformer Differential Stability, Generator Stability, Overall stability, Busbar
Stability, Motor Differential Stability, Line Differential, End to End test & etc.
Infrared Thermal Imaging at live conductor's joints.
Power Quality Analysis
Trouble shooting of Switch gears, Switch Yards, Power Plants, Process Plants etc.
Our Testing Equipments
Numerical Protection Relay Test Kit – Omicron (356,256)
Automatic Tan Delta Test Kit – Omicron(CPC 100, TD1)
Tan Delta test set – HAOMI
Current Transformer (CT) Analyzer Test Kit – Omicron (CPC 100)
ISA T2000 Substation test set.
Circuit Breaker (CB) Analyzer Test Kit – Megger TM1600
SFRA Test Kit / Dew Point Test Kit
Transformer Winding Resistance Meter (TWRM)
Automatic Transformer Ratio Meter – Biddle
Single Phase Secondary Injection Test Kit
Single/Three Phase Auto Transformer
Primary Injection Test Set – 4000 A
HI pot Test Set – High Voltage Inc
Loading & Step- up Transformer
Transformer Temperature Calibration Kit
Multi-meter / Micro Ohm Meter Kit
Digital Megger / Clamp Meter / Phase Sequence Meter
Contact Resistance Meter (CRM)
Earth Resistance Tester / Time Interval Test Kit
Dynamic Contact Resistance Meter (DCRM)
Partial Discharge Test Kit
Infra-red Thermal Imaging Camera – Fluke
VLF test set – High voltage Inc.
Adequate Tools and Materials required for Operation & Maintenance service