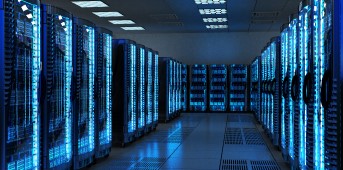 August 24, 2018 8:45 am
Comments Off

on DATA CENTERS
You'd be hard-pressed to find a more important element of running a data center than maintaining uptime. Unplanned downtime is costly and can erode trust with your customers. If even a single electrical system component fails, it jeopardizes your uptime rate and can cause a major disruption to your business.
To ensure uptime, you need electrical infrastructure built from quality components. It's equally important to include redundancy in the electrical design to ensure uptime in event of a system failure.
Instor's team of electrical experts and engineers provide the knowledge and ability to customize an electrical solution to your data center or colocation space. Our team provides complete electric services for new data center or colocation build-outs. The Instor team can provide scalability options for server room spaces that are running out of capacity. Instor can also provide a complete electrical backbone replacement for legacy data centers.
Instor's experts install and maintain any type of data center electrical installation, including:
Rack Power Distribution Units — with basic, metered and switched options
Power Distribution Cabling
Cabinet Grounding
Branch Circuit Power Monitoring
Electrical Distribution Commissioning
Infrared Thermography — to isolate any potential hotspots to improve cooling costs
Arc Flash Hazard Analysis
Categorised in: Uncategorized
This post was written by Digi Digi